Early Days of the Idaho Power Crew, Venable Bros.
Submitted by: E. E. Buck Arnold
The first is of the whole crew. My grandfather M.C.Venable is the fellow standing in front of the off front wheel. The Percheron horses were a brown gelding named Maude and a gray mare named Jim both named with a little humor. Notice that the street is very wet sand and tire tracks can be seen in the mud. Dr. Johnas Beck had just passed in his 1908 Buick. That was one of the first cars in Boise valley. This picture may have been taken near Warm Springs Blvd.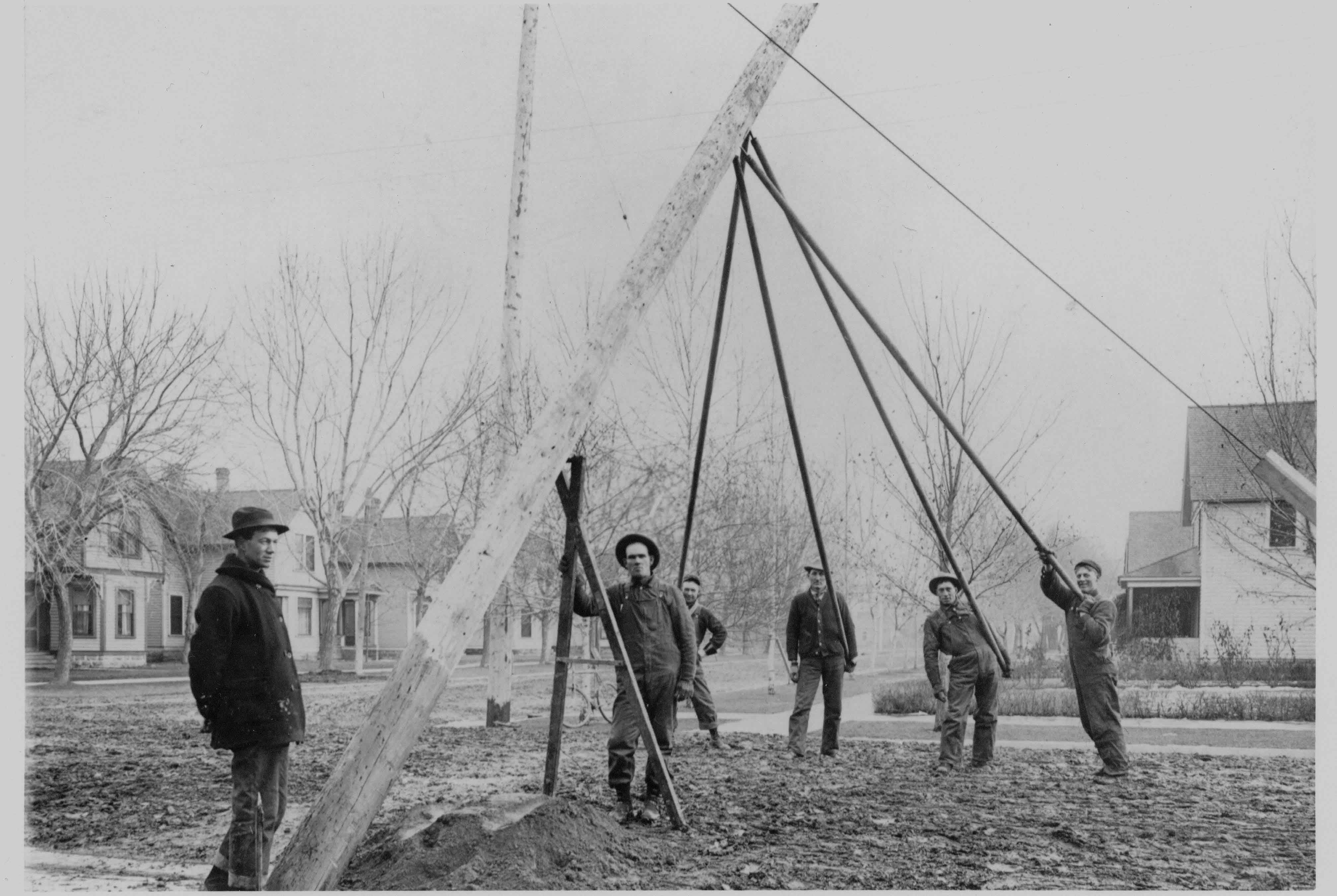 This photo of the crew setting an electric pole was taken near M.C. Venable's place on South 16th. My grandfather is the fellow 3rd from the right.