A Glimpse at the Past: Gess Family
Photos Courtesy of: Roxanne Gess-Smith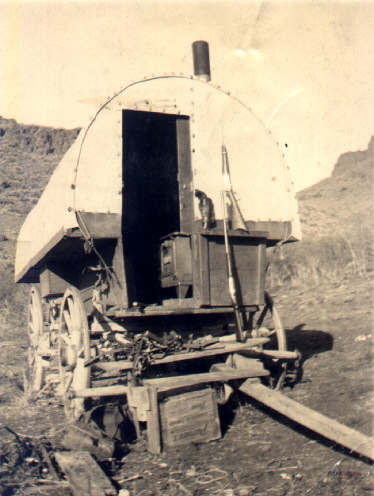 This is the old Shawver sheep wagon. Roxanne told me the wagon sat in an area near Mountain Home. The Shawver family ranched on property the city of Caldwell now sits. Although the area is now in Canyon County, at the time the Gess-Shawver Family lived in the area it was called the Lower Boise area and can still be identified because it is near where the Boise River flows into the Snake River.
Sheep wagons were widely used on the ranching areas of Southwestern Idaho. The shepherds used them as a "home" while grazing sheep in remote areas. Many somewhat more modern versions of the sheep wagon can still be found in the foothills surrounding the Boise area. It sat out on the Shawver Ranch for years.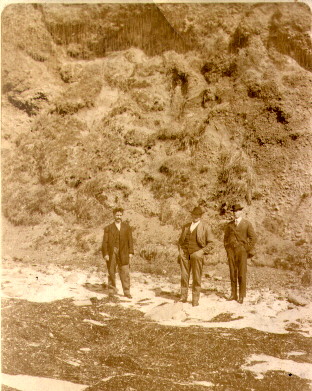 The Gess Brothers were some of the first business men to build in Boise City. The three partners apparently are surveying their land in the photograph on the left. Look closely at the picture on the right-- on the building on the rise is a sign declaring it a "Meat Market." The building was erected at the corner of Market and 8th Streets in downtown Boise. The area is now office buildings giving no hint of such humble beginnings!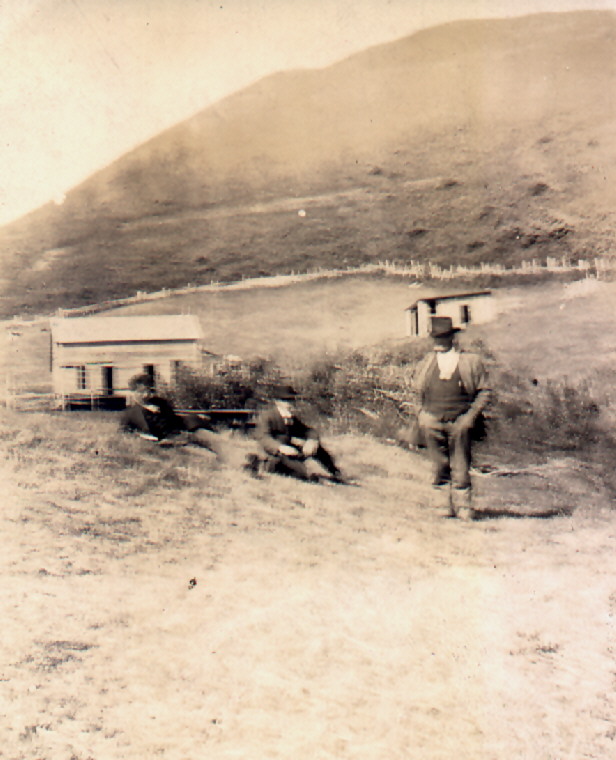 The Gess family began with this humble cabin of their meat market to...